YOU MAY ALSO LIKE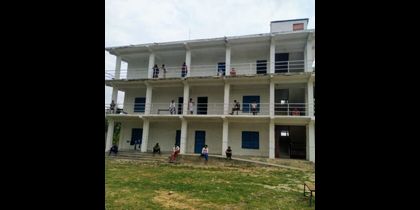 COVID19
Features
10 min read
Several inmates have died by suicide while many others have been hobbled by the depression and anxiety resulting from conditions inside Nepal's ill-managed quarantine facilities
Photo Essays
1 min read
Photographer Laxmi Prasad Ngakhusi's photos of Kathmandu Valley during the lockdown
COVID19
News
5 min read
While provincial and local officials have professed ignorance, locals and opposition party members allege that businessmen and those close to the UML have received vaccinations.
COVID19
Features
4 min read
A Chitwan hospital has begun antigen tests, pre-empting the government's directives
Features
4 min read
Hundreds continue to flock out everyday from the joblessness, hunger and desperation that has come to plague their lives during the lockdown.
Perspectives
8 min read
Nepal will be inviting FDI in agriculture, when it is India's involvement of corporate interests in its agriculture sector that has led to massive protests.
COVID19
News
3 min read
A daily summary of Covid19-related developments that matter
Features
4 min read
The pandemic has provided authorities with an excuse to curb journalistic expression