YOU MAY ALSO LIKE
COVID19
Explainers
4 min read
The ban on yarsa harvesting, implemented to contain Covid19 spread, has upended Dolpa's economy
COVID19
Explainers
3 min read
A message circulating on WhatsApp and Facebook Messenger claims that an Indian student from Pondicherry University has found a cure for COVID-19, and the "home remedy" has been approved by World Health Organization (WHO).
3 min read
The residents of Dalit bastis in Siraha are more worried than the economic implications of the measures taken to contain the coronavirus than about the virus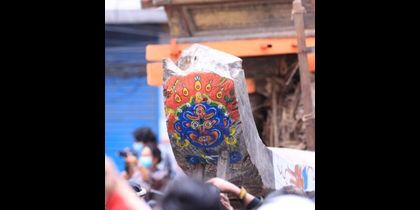 Photo Essays
2 min read
The painstaking work needed to get the Rato Machindranath on the road has already been done. But the festival will only take place once the government and Lalitpur's locals agree on the jatra date
Perspectives
3 min read
Less than 0.2 percent of our elected local reps are Tharu women. Read the first in an occasional series on women and political participation.
Perspectives
Longreads
20 min read
Violence undocumented is violence denied, and new writing from Kalimpong and Darjeeling — which includes Chuden Kabimo's Song of the Soil — is correcting this historical wrong.
COVID19
3 min read
Many Nepalis are despairing at the Nepal-India border after being denied entry to their own country
Features
24 min read
The harrowing journeys that Nepalis and others from Asia and Africa undertake to get to the US