YOU MAY ALSO LIKE
Week in Politics
4 min read
Week in politics: what happened, what does it mean, why does it matter?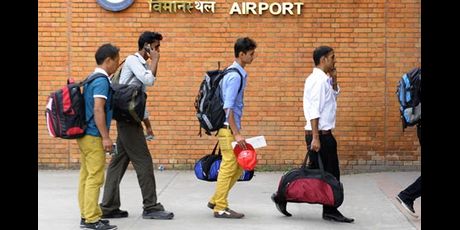 Explainers
4 min read
The nation is unprepared for the mass return of migrant workers from destinations across the world
Features
5 min read
The earlier decision to provide festival perks to lawmakers—even as the pandemic continues to wreak havoc on the general populace—has been widely panned
Features
7 min read
Year-round, Teku residents live with the putrid smell that comes from the mounds of garbage dumped at the municipal waste station. Come the rains, the stench becomes unbearable—yet nobody cares.
Perspectives
4 min read
Has gender equality actually been achieved or does it only represent a partial shifting of powers from male Khas Arya individuals to women from the same clan? 
Opinions
10 min read
Recent events reveal just how vulnerable data privacy is in Nepal
COVID19
Features
6 min read
Nepal's prison system is inadequately equipped to deal with mounting coronavirus cases
Perspectives
5 min read
Despite constitutional provisions, inaction on supporting laws has meant that individuals are routinely denied citizenship through their mothers.