YOU MAY ALSO LIKE
Photo Essays
3 min read
A 70-year-old daily wage worker from Dolakha struggles to find work amidst the lockdown in India
The Wire
News
5 min read
Harmful development practices are causing Nepal's indigenous communities to ask, who is this development for?
COVID19
Perspectives
12 min read
As a mental health crisis unravels on many fronts, how do we cope?
COVID19
Explainers
4 min read
The ban on yarsa harvesting, implemented to contain Covid19 spread, has upended Dolpa's economy
The Wire
News
4 min read
The director and the theatre were intimidated into remaining silent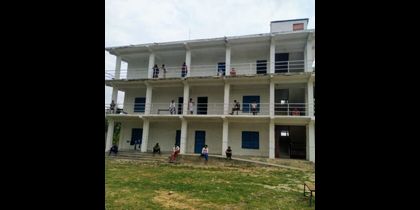 COVID19
Features
10 min read
Several inmates have died by suicide while many others have been hobbled by the depression and anxiety resulting from conditions inside Nepal's ill-managed quarantine facilities
Recommended
Perspectives
7 min read
Rupa Sunar's act of resistance not only sparked the predictable rage of Bahuns and Chhetris but also unmasked many Janajatis who see themselves as crusaders of justice for the marginalized.
COVID19
4 min read
The coronavirus pandemic stands as a stark warning for a far more menacing ecological crisis