YOU MAY ALSO LIKE
News
4 min read
Oli has effectively become a caretaker prime minister and will need to make way for a new government. But is the political drama prudent in the midst of a pandemic?
COVID19
Features
9 min read
More social movements are being organized on social media but there are still doubts about their longevity and their ability to bring about real change.
Features
7 min read
Throughout his career, Upendra Koirala has occupied a set of high profile positions by appeasing communist leaders
Features
12 min read
Kesang Tseten, in documenting these grueling stories, has done his part by successfully bringing the experience of the Nepali migrant worker to our attention, and has thus recorded history in unforgettable images.
Features
5 min read
As no formal orders have been placed and no agreements drawn up, even the Health Minister is looking to the gods.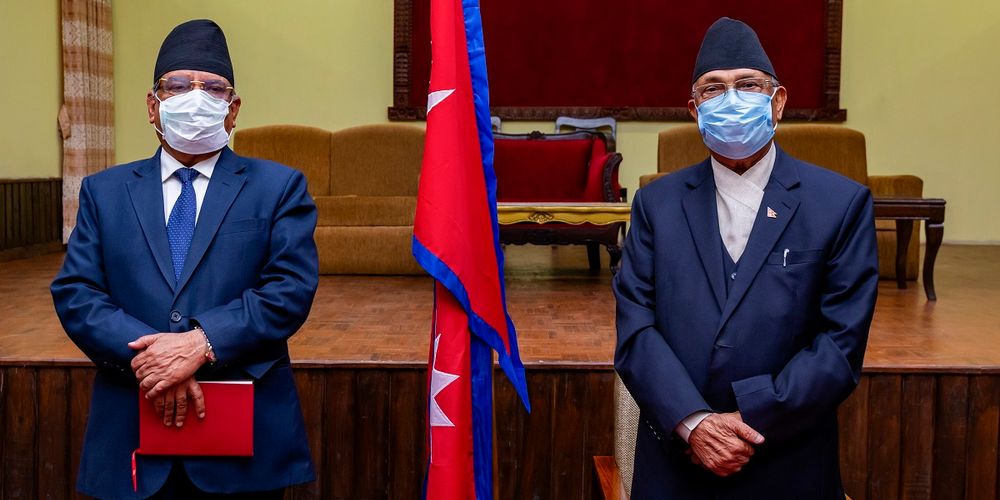 Explainers
9 min read
By proposing a party general convention in December, Oli has managed to turn the tables on his comrades who want to oust him, but given the NCP's overall landscape, the current stalemate at the top will likely continue
Perspectives
6 min read
Federalism appears to be working in exactly the two places—with distinct regional identities—where it was most likely to work.
Features
4 min read
Many believe leaving Kathmandu will bring them to safety, but it exposes them to greater risks