YOU MAY ALSO LIKE
Perspectives
4 min read
Climate change adaptation is not just a matter of flood-tolerant seeds and solar water pumps; it is about crushing age-old structural injustices.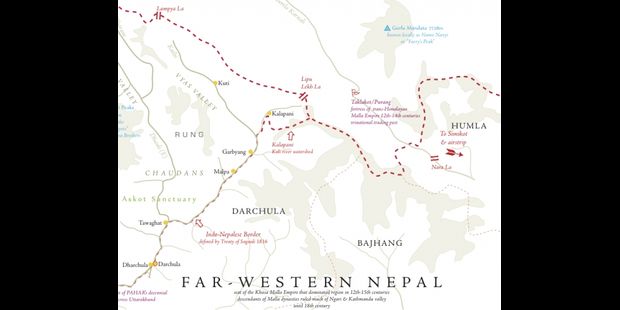 News
3 min read
India's inauguration of the link road to Mansarovar causes alarm in Nepal, but is a press statement enough?
Features
6 min read
Two months ago, unprecedented floods brought about much destruction to Melamchi but residents have largely been left to fend for themselves.
Features
Longreads
18 min read
Nepal is pressing ahead with controversial plans to launch commercial farming of wild animals in the country, as major traditional Chinese medicine companies seek to invest.
Explainers
7 min read
Coordinated efforts among police, community members, and conservationists have been fruitful
COVID19
News
4 min read
A daily summary of Covid19 related developments that matter
Perspectives
9 min read
In addition to building resilience against climate change, we must also come to terms with the trauma it leaves us with.
Explainers
21 min read
We have not dealt with a disease like COVID-19 in over 100 years.