YOU MAY ALSO LIKE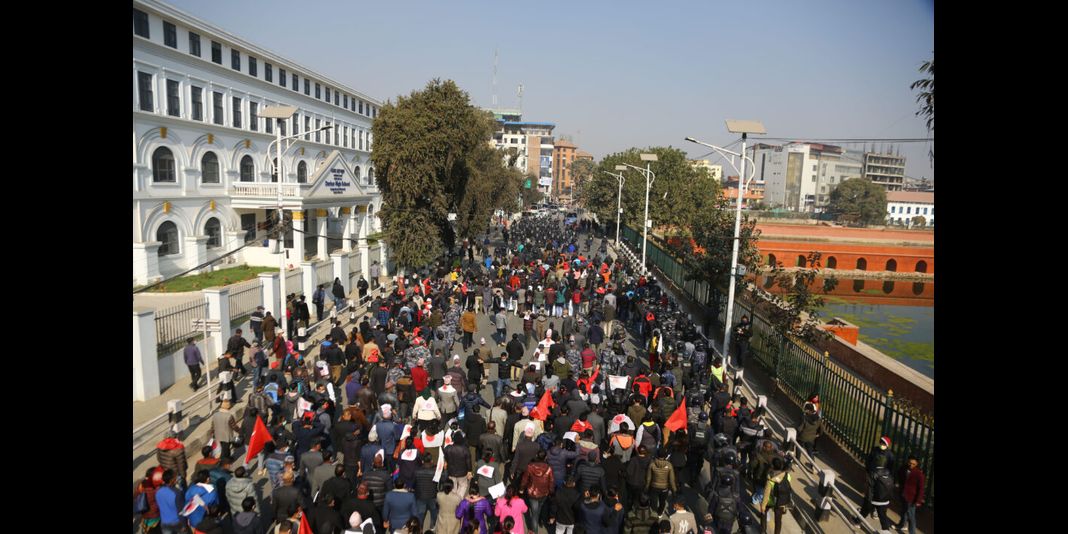 Features
5 min read
The dissolution of Parliament marks just the beginning of the political turmoil that might roil the country unless the Supreme Court rights the ship
Perspectives
9 min read
President Bidya Bhandari's blatant partisanship has been detrimental not only to democracy but also to the idea of the new republic.
Perspectives
8 min read
The ongoing border dispute, inflamed by India, has given back the reins of the country to an otherwise faltering premier
COVID19
Opinions
3 min read
Ordinances may have been scrapped but Oli's credibility as the nation's leader has reached a point of no return
Perspectives
7 min read
Dilly dallying with local elections over a discourse on legal conflict so close to the election date sets a terrible precedent for a young republic like Nepal.
Longreads
Features
27 min read
Chandra tries to control a growing demand for more Awards led by his son Baber but reveals an acute sensitivity to the position of the monarch and steps in to help an errant son-in-law in serious trouble with the British in India.
Opinions
7 min read
Dependence on imported chemical fertilisers has made Nepal's farmers vulnerable on more than one front
Explainers
8 min read
The week in politics: what happened, what does it mean, why does it matter.